Modeling school: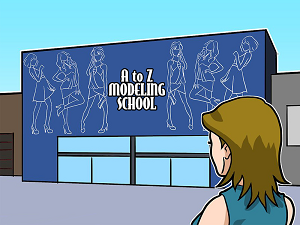 Modeling schools can't guarantee you will become a model and they won't turn anyone down because you pay a fee. For example, they will accept a girl who is 5' 1" who will probably only be able to do petites. If you demand to learn to have a graceful and elegant bearing, how to apply makeup, or walk on a runway, then modeling schools is a good choice.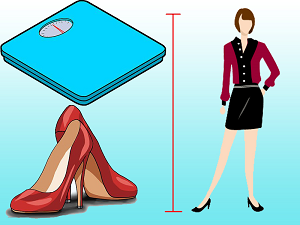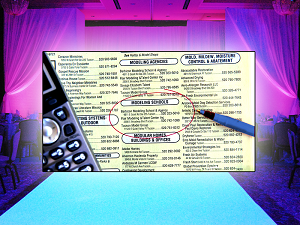 It is never mandatory to take a modeling course to become a model. Reputable agencies will coach you themselves for free. However, if you have extra money to spend and demand to learn about makeup and walking, etc. then go ahead and indulge for modeling classes. Otherwise, makeup counters like Lancôme, MAC and Este Lauder will often give free makeup lesson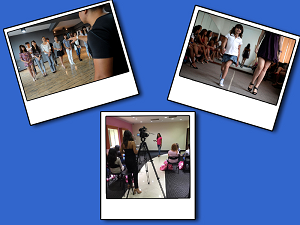 If you have ability of what any established agency is looking for then they will sign you instead of you not been to one class from anywhere. A good agency will teach its models what they need to learn and never charge them money --. Schools may give a shy person some confidence, but it will do nothing for helping that model get anywhere. A certificate from a modeling school will NOT impress a large market agency. It's not about your skills when you walk in the interview -- it's your look – this is what a modeling school teaches you.